COVID-19 PRECAUTIONS UPDATE
The safety and well-being of our guests and staff are the highest priority at The Inn at Stony Creek. As we all continue to monitor the coronavirus COVID-19, we want to make you are aware of the measures we have implemented to help safeguard the health of those visiting:
* We have requested that guests take a break from shaking hands and hugging staff and are encouraging fun greetings involving elbow bumps, rhythmic stomps and other silly dance moves.
*Staff have increased their hand-washing schedule to meet or exceed CDC guidelines.
*We have spread our individual dining room tables further apart and have expanded dining into another room to increase space between guests. We also continue to serve breakfast to the rooms with no additional charge. Whenever weather permits we will be serving breakfast on our large deck.
*We have increased regular deep cleaning and disinfection schedules of all the spaces within the Inn including railings, door handles, light switches, etc.
*All guests and staff will be monitored for symptoms.
*We encourage guests to stay home if they feel unwell or believe they may have been in any areas where they could possibly have been exposed to the coronavirus.
As the situation evolves, we will continue to keep you informed. If you have any questions, please feel free to reach out to us at 845 986-3660. billsignor@optonline.net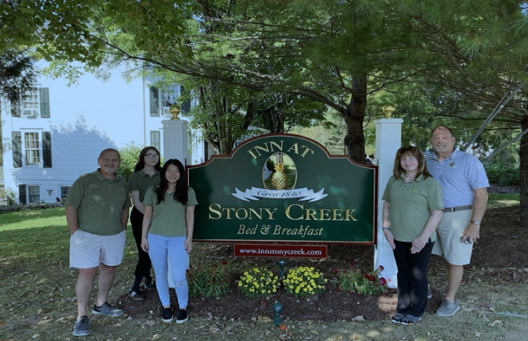 ---
Enjoy the charm of Inn At Stony Creek
a beautifully restored Colonial farmhouse bed and breakfast built in 1840 by Samuel and Elmira Gardiner.
The Inn is near all Hudson Valley activities including: Woodbury Common Premium Outlets, West Point Military Academy, wineries, breweries, distilleries, ciderys, farm-to-table restaurants, historic homes, antique shops, golf courses, ski areas, The Appalachian Trail, Greenwood Lake, Mountain Creek Water Park and so much more. Click Here to view the entire list of area activities and restaurants.
2020
RECOGNITION OF EXCELLENCE
HotelsCombined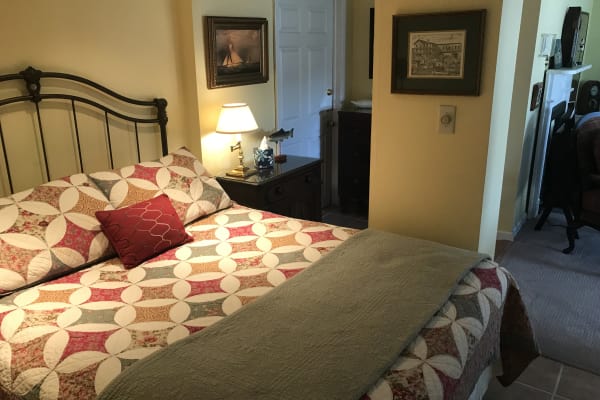 Guestrooms
Our Guestrooms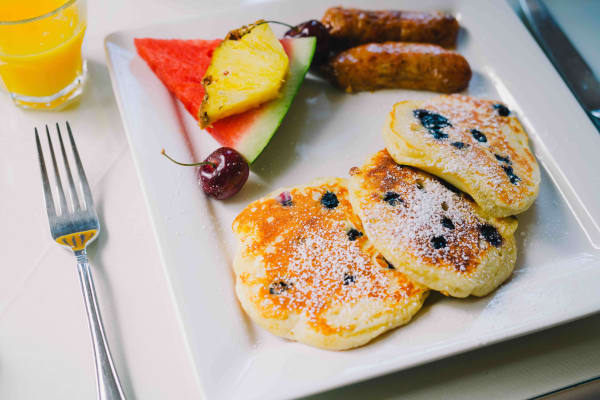 Breakfast
Learn More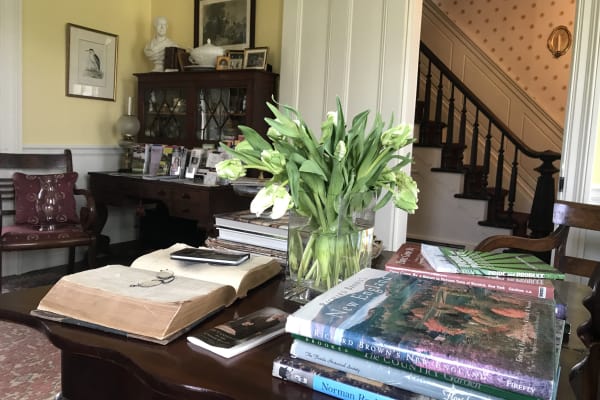 Packages
Learn More
Stay With Us
Inn at Stony Creek is a historic 1840 home set upon 9 beautiful country acres in Warwick, Ny. Close to all Hudson Valley activities and only 60 miles from NYC. Explore our Activities page...
We invite you to learn more about Inn at Stony Creek.
Click below for a virtual tour of the property: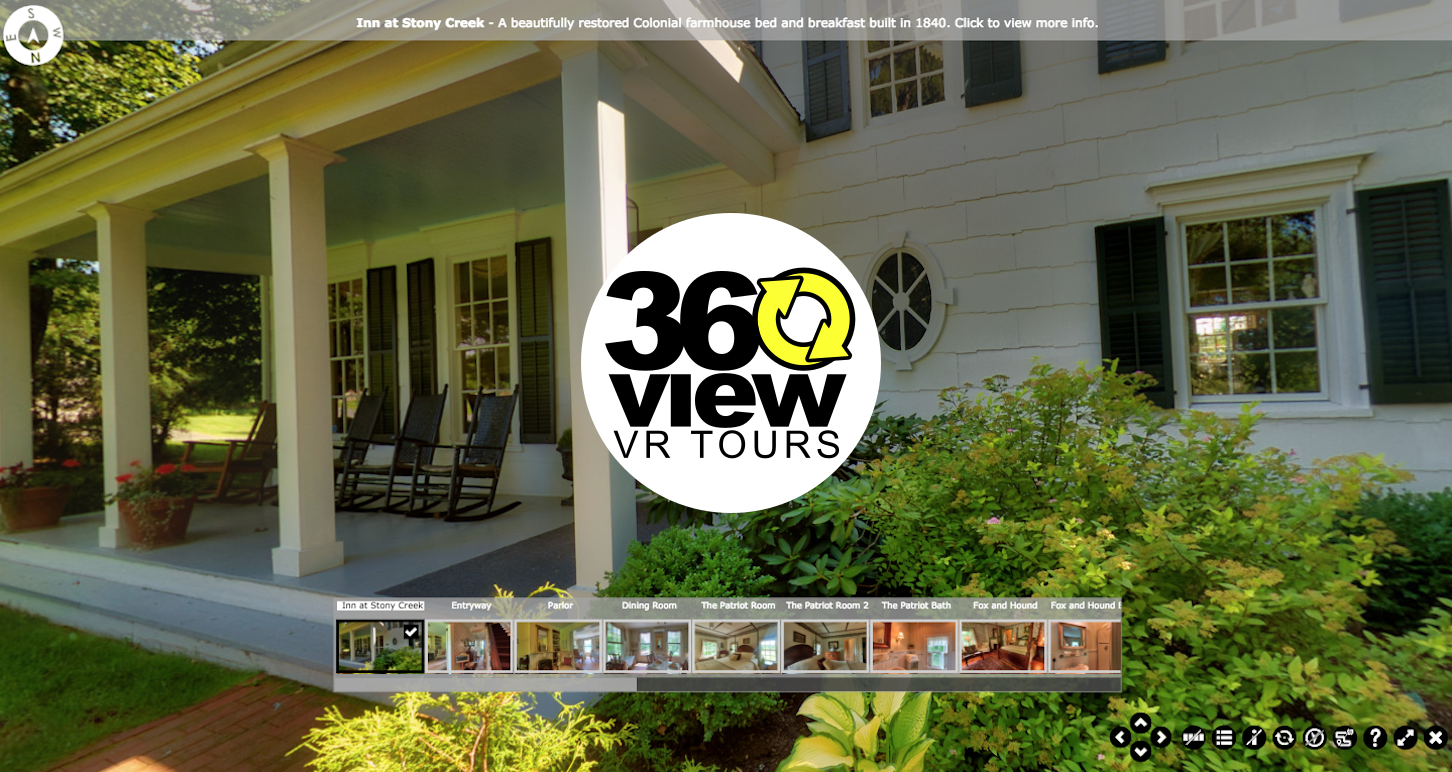 Learn More
Sign Up Today
Subscribe to our newsletter and be the first to learn about our seasonal promotions and special deals.
By clicking "Sign Up" I agree to the Terms of Service.
TripAdvisor Reviews
We strive to provide an exceptional level of service for every guest
View Reviews